First week, first show in the studios with the pieces made over summer.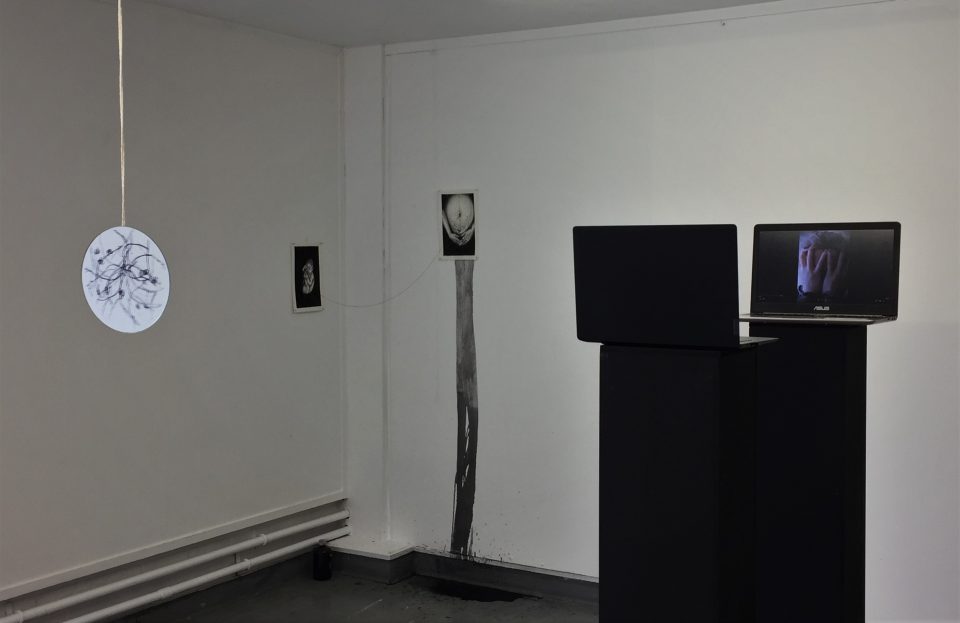 During our first day back we had to set up a pop-up show with our studio mates and later we had a crit about our summer work.
Each of us had to present a chosen piece from the Tate Summer Project and then, all together, we had to curate our small shows and gave them a title.
The set up
Our studio group was composed of Blue, Chelsea and me. We all presented really different work: from drawing to painting to video pieces.
The set up of my piece wasn't easy since I could not show the work the way I planned. The original idea, in fact, was to put up two big screens facing each other at the entrance of the studio space, so that people had to pass in beetween them. As I had a few problems making the videos working with the screens, I was not able to use them. I had to improvise then and set tup the piece using what I had.
Feedbacks
The feedbacks I got were quite interesting , the most useful part were the first impressions; there were a lot of different interpretations and most of them were pretty close to the actual one. I was not really interested in the critiques regarding the installation since it was nothing like I wanted.
Overall it was a good start of the year, I am happy with the show but definitely want to reinstall my piece.