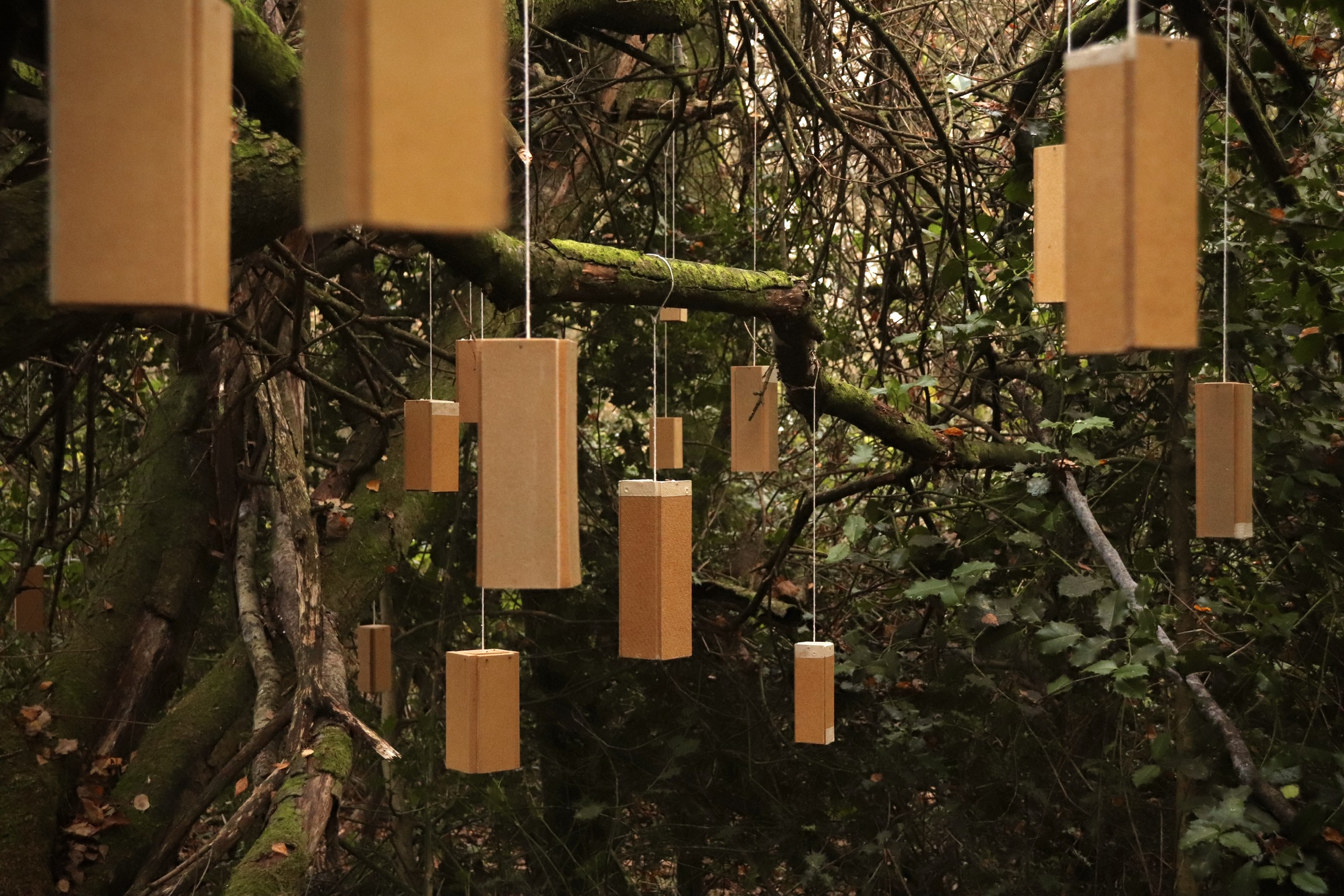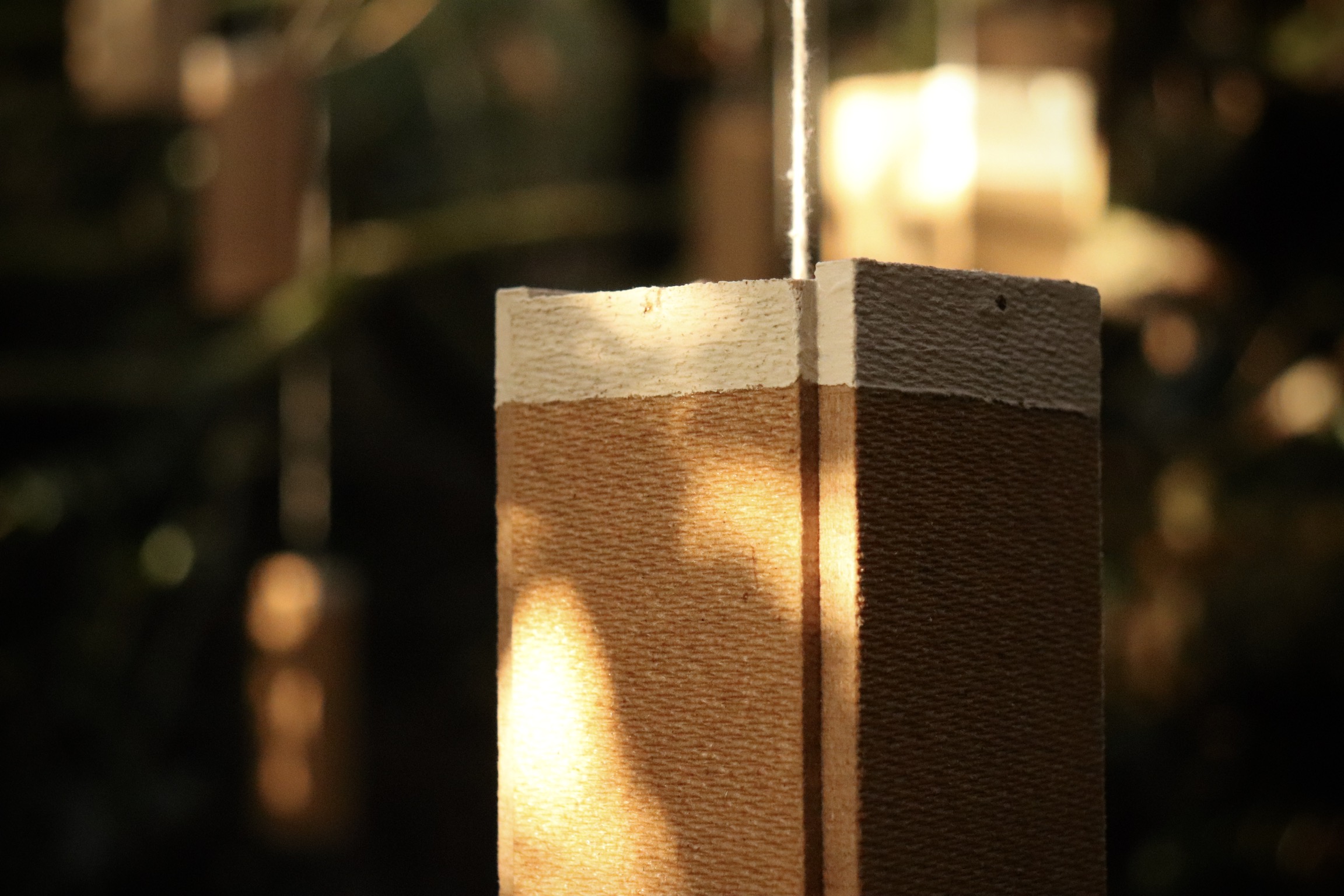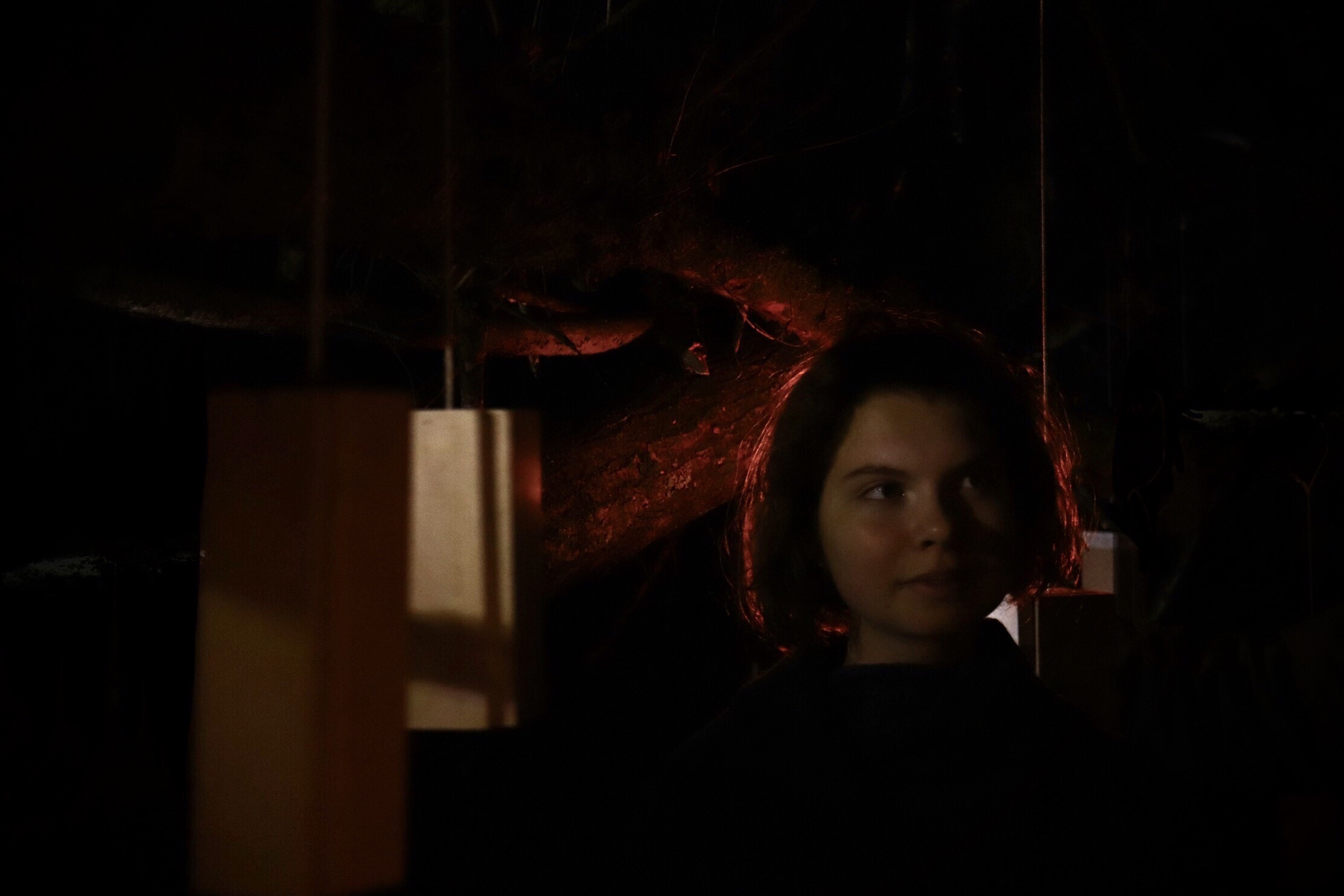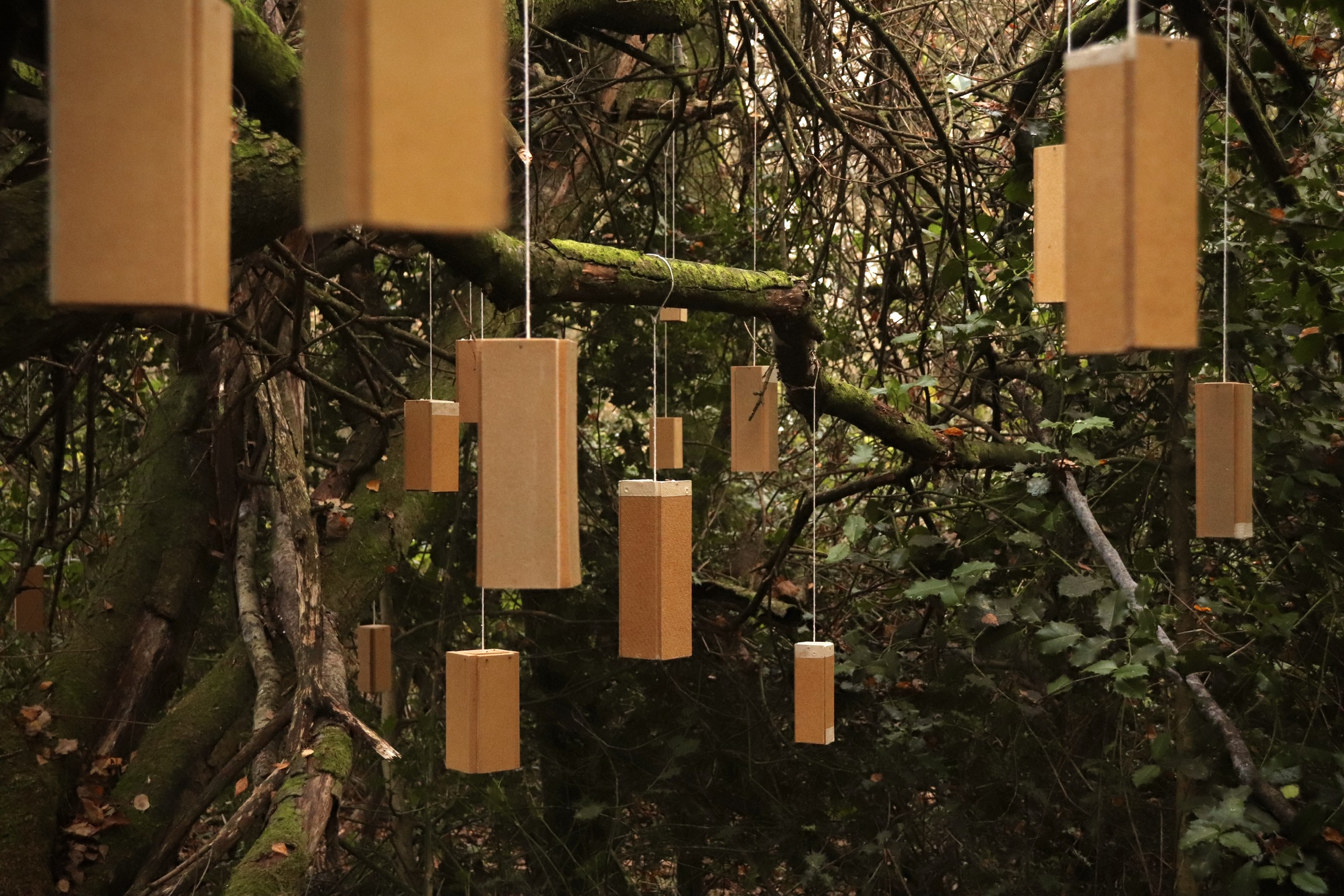 Interactive sound installation
Location: Farnham Park, UK
Date: 12/2020
Featured in the magazine "Artists responding to" issue 10, showcased in the "Ecoart project" and on COCA – Centre Of Contemporary Artists.
"Encounters with Nature" explores how we perceive ourselves within the natural environment and how, by challenging this perception, we can build a new and deeper connection with the botanical world.  The installation aims at making the viewers conscious of their own presence in terms of vibrations or alteration/production of those, which are then manifested through sound. These vibrations, which lie at the basis of our existence, represent an underestimated channel of communication shared by both humans and plants.
Through the inevitable production of sound, resulted from the interaction of the body with the sonic elements – comprised of waste wood, conkers and string- the artist creates an experience of heightened awareness between the body and its surroundings, introducing us to a new dimension of interconnectedness.