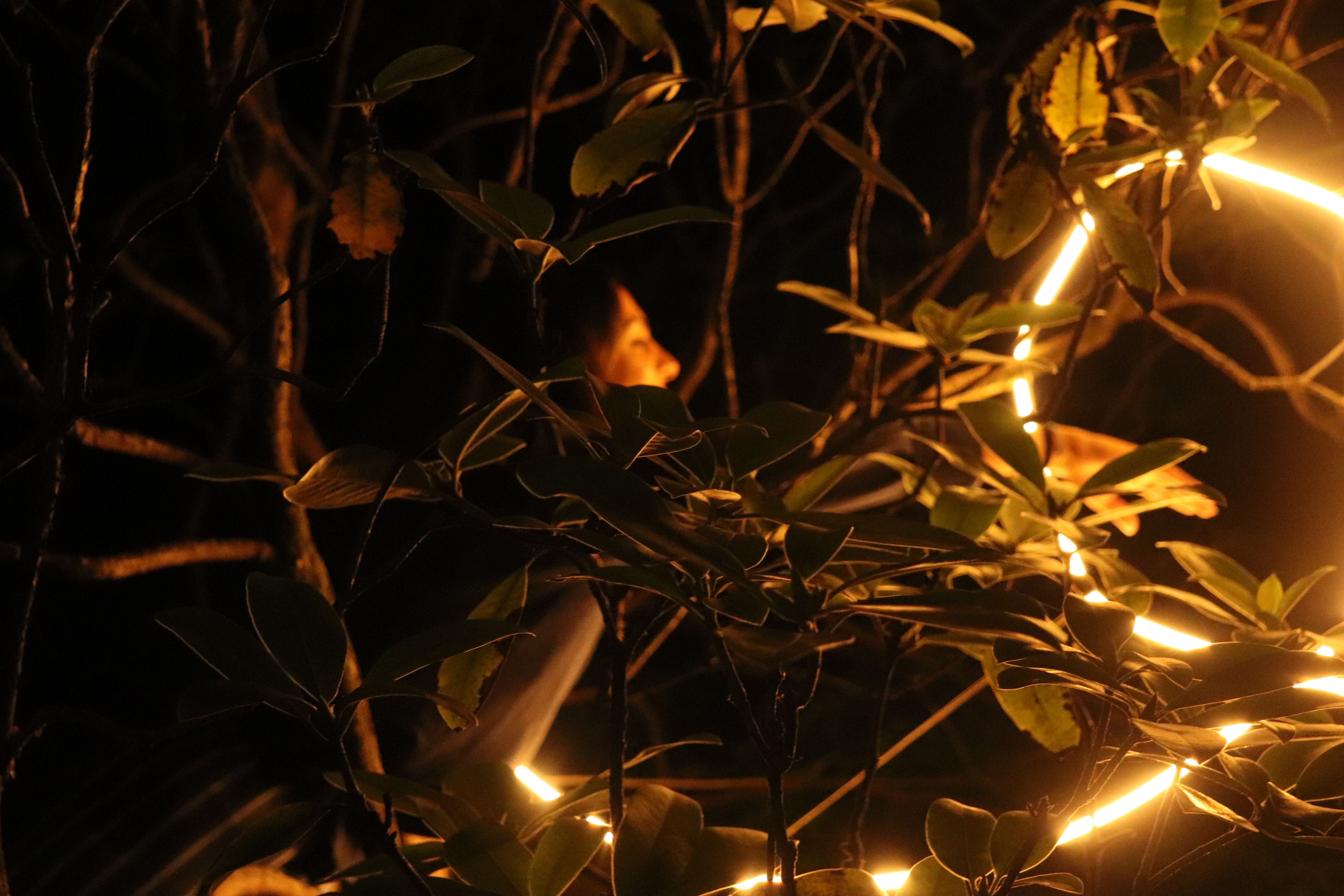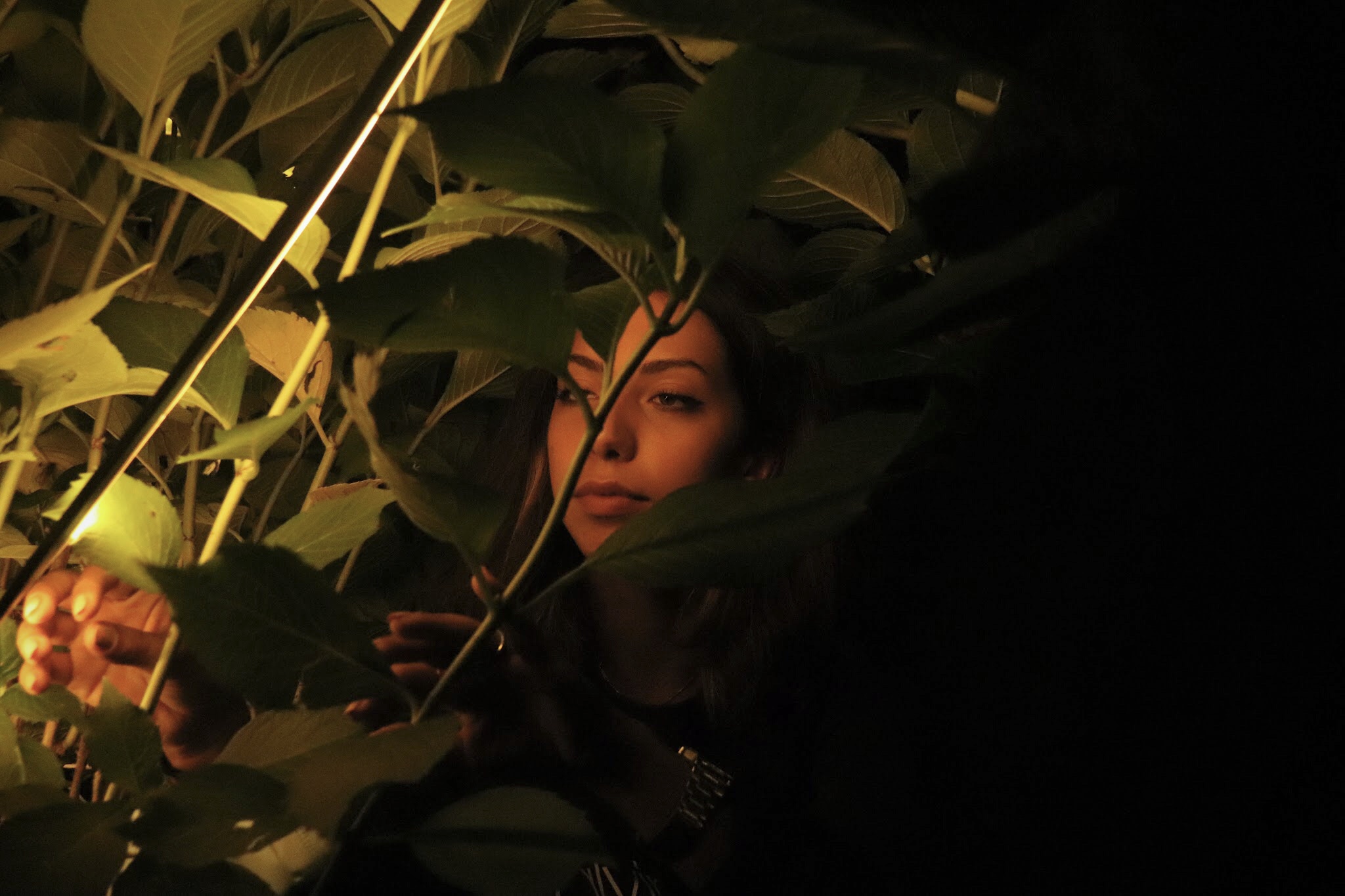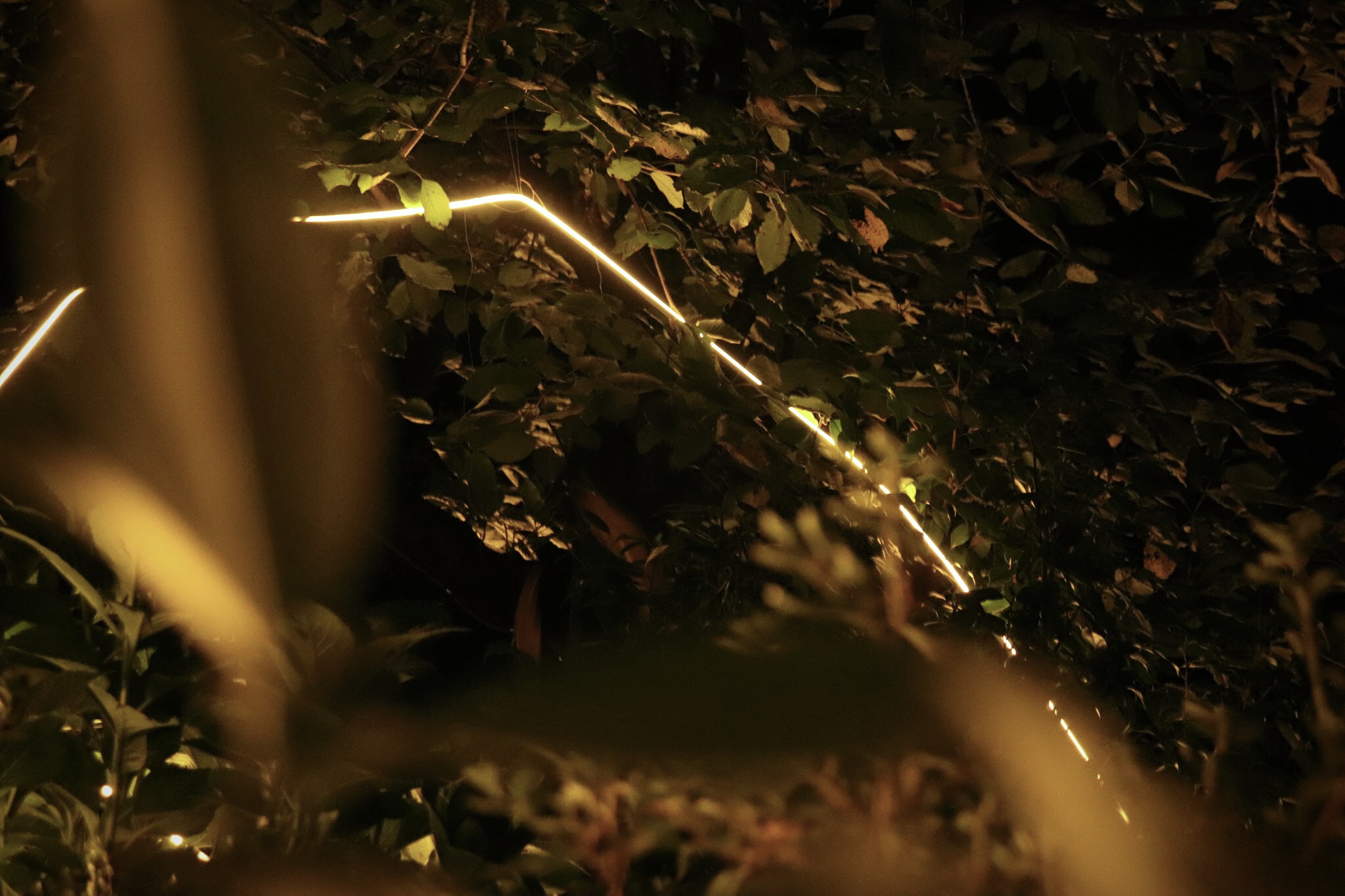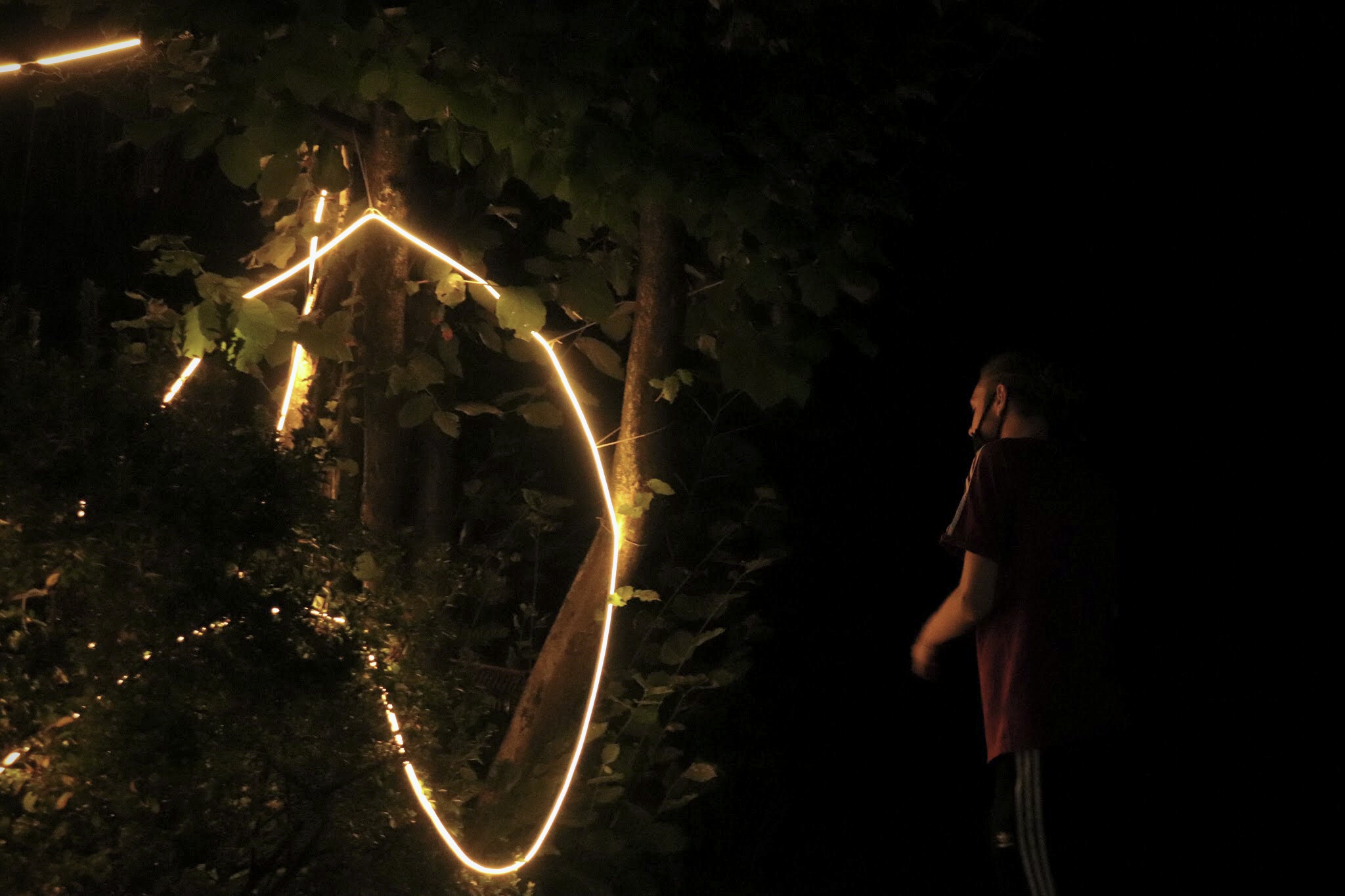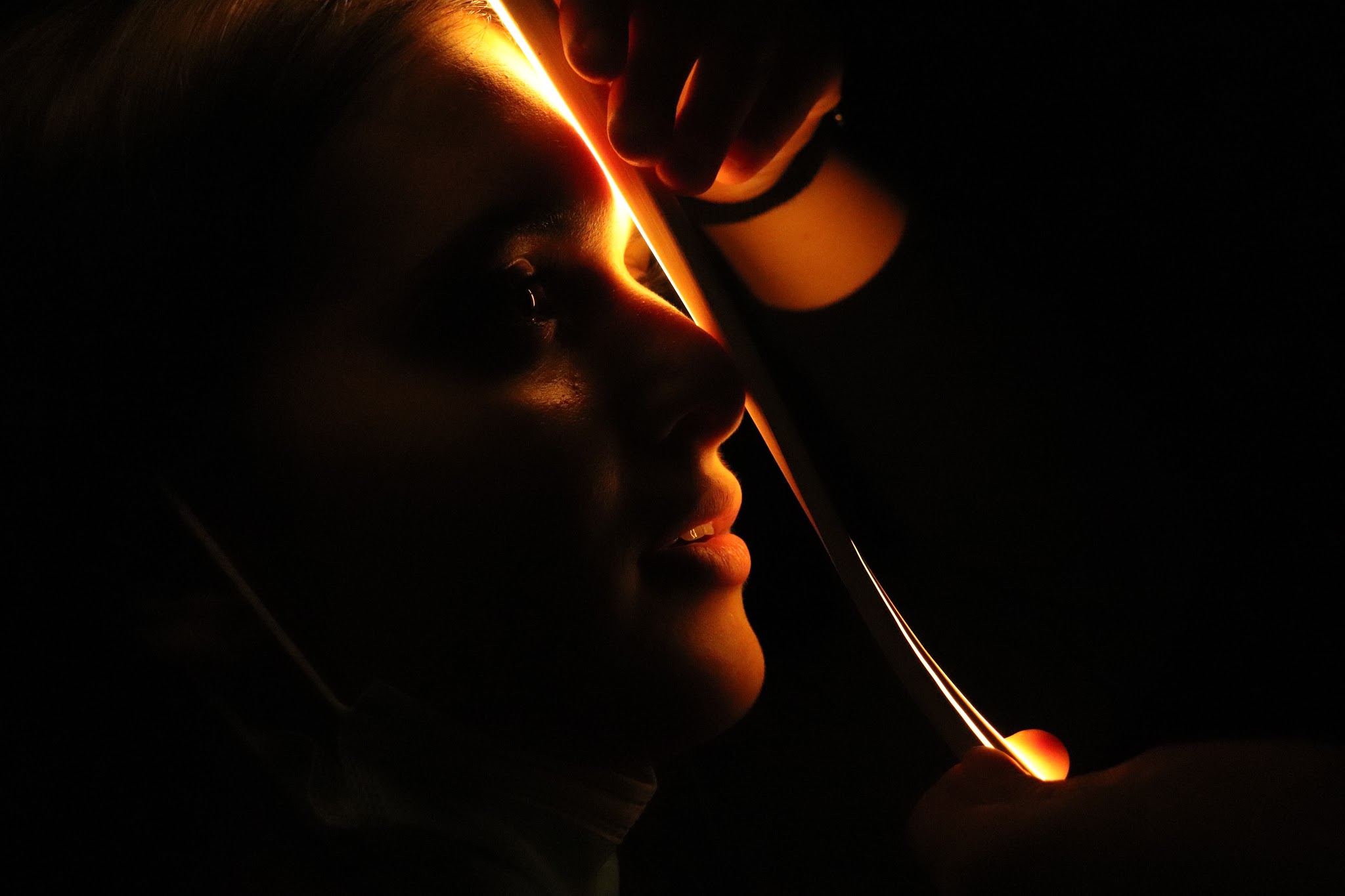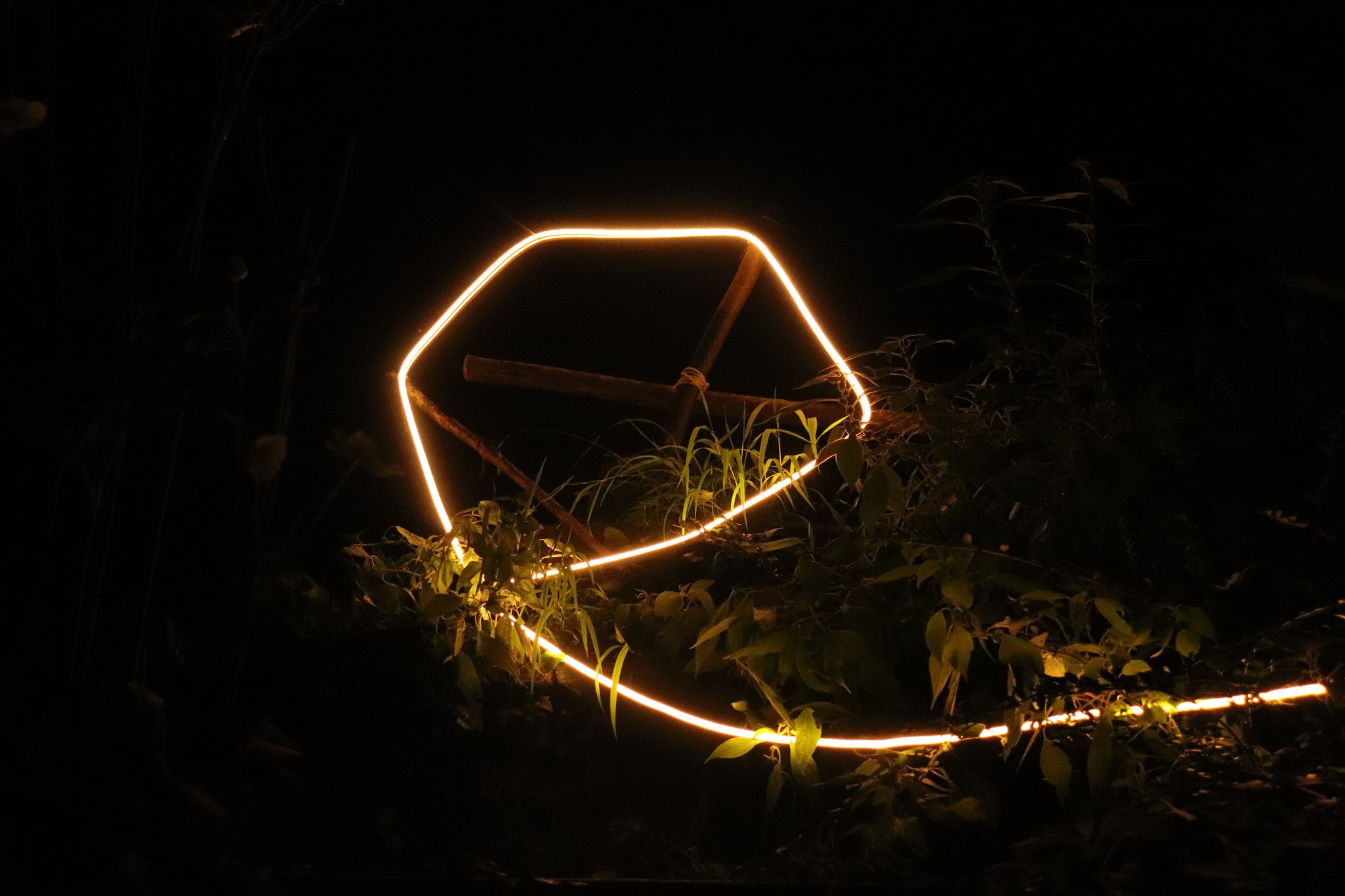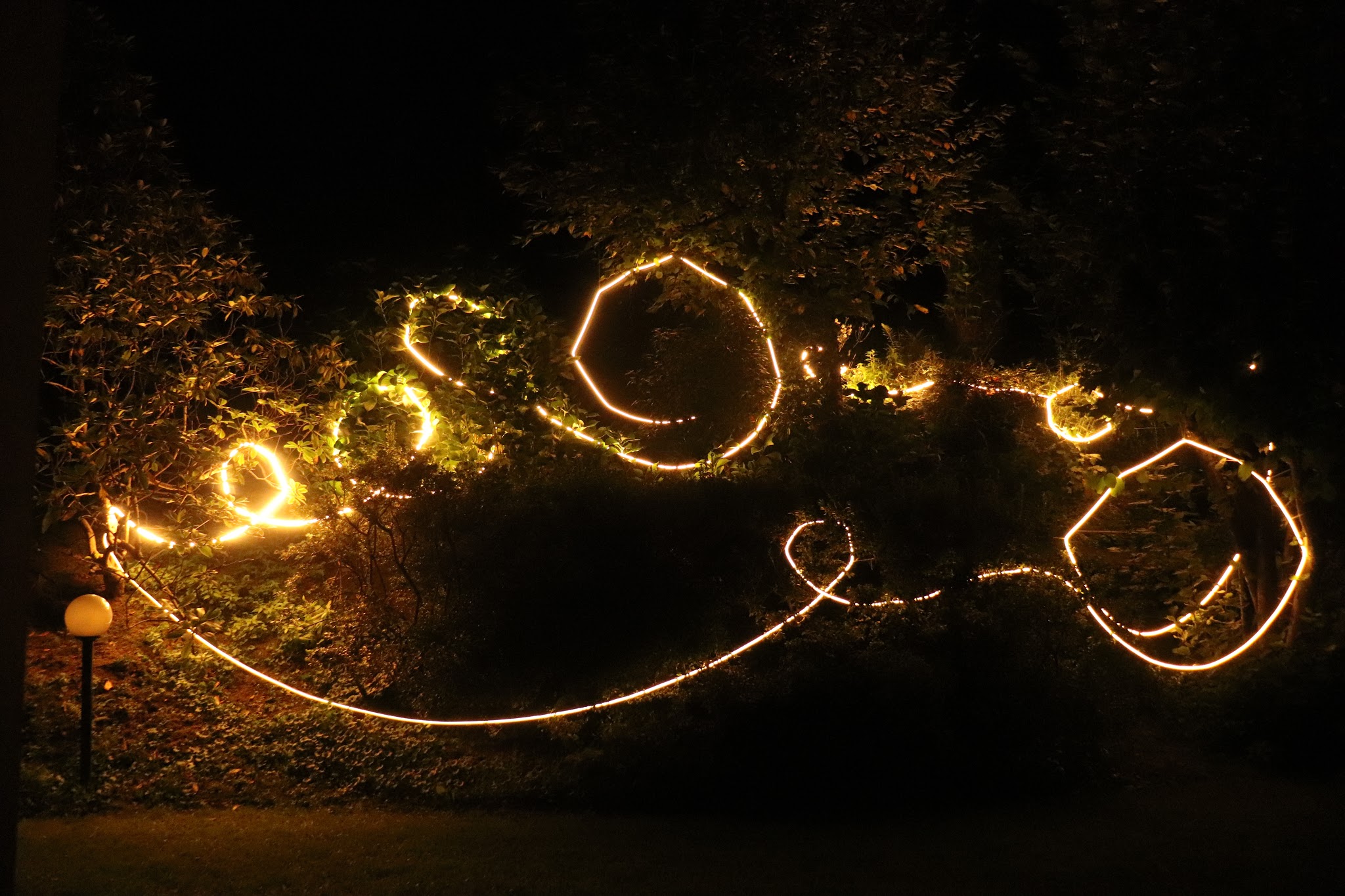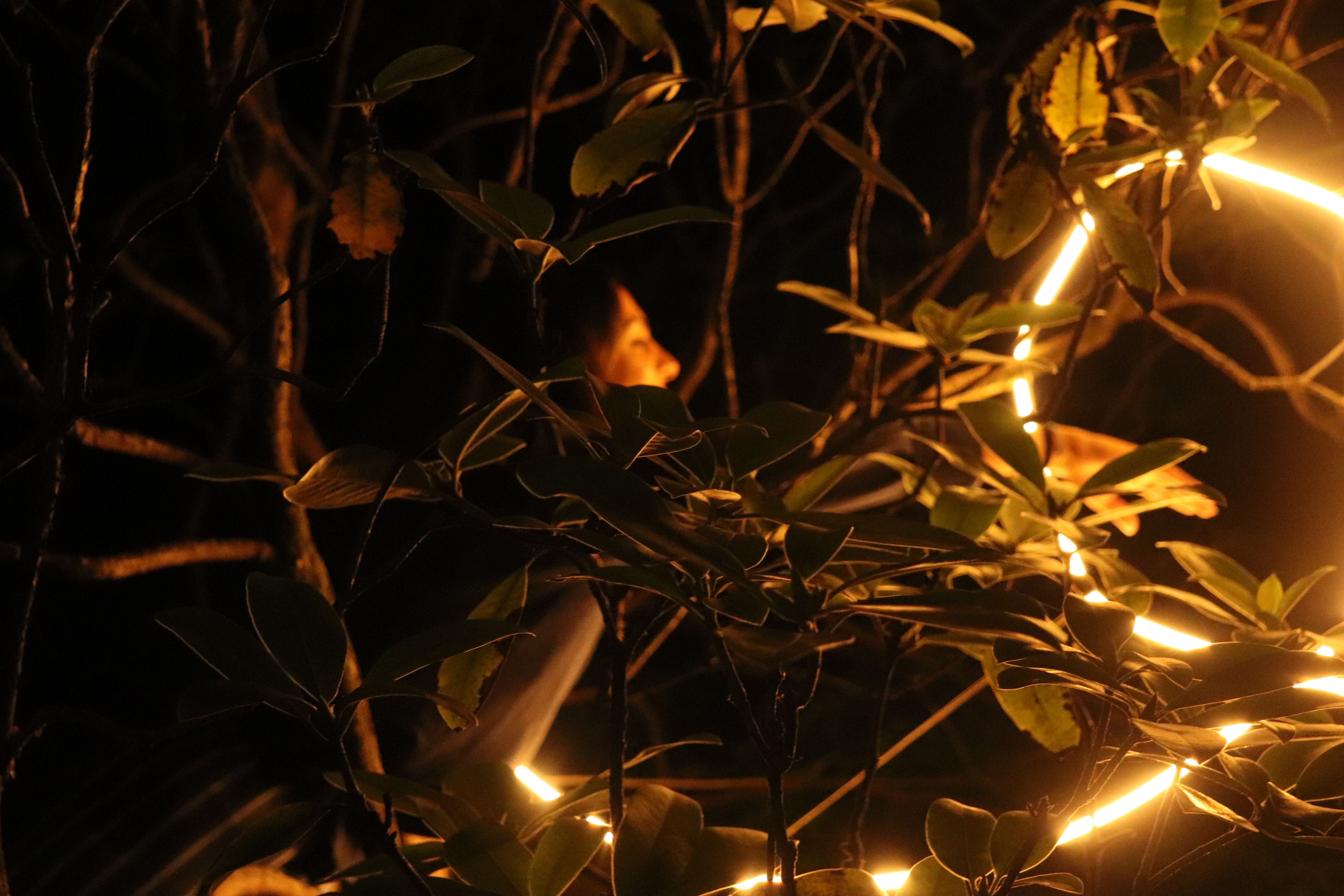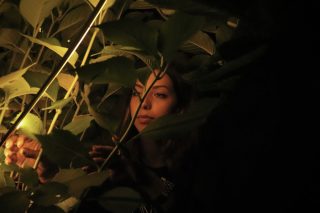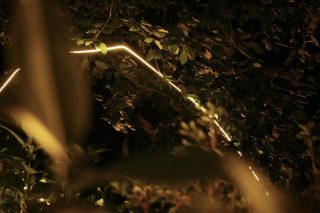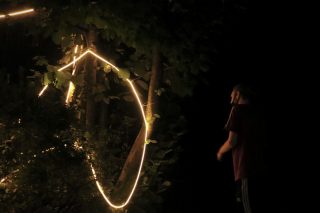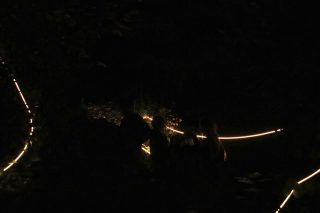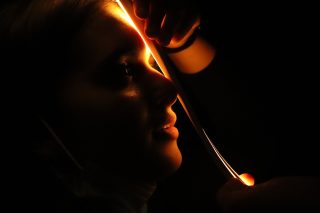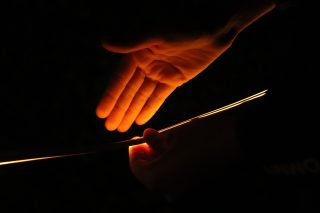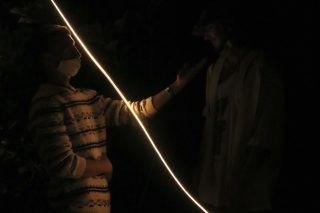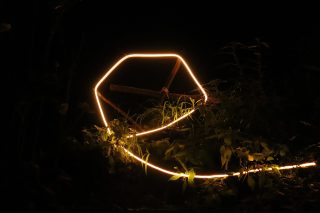 Light installation
location: Barlassina, Italy
Date: 07/2020
Featured in: "Do It Yourway"
​Interconnectedness is an immersive installation which results from the interaction of LED light, plants and people. These three elements, although they may not be considered proper materials, are indeed made of the same matter and are all connected by the same energy that animates all living beings and the world.
The light produced by the LEDs has the quality to reshape the environment, overcoming those visual limits that define our reality and presenting the installation as a mix of lines and shapes that flow one into another. The piece is then activated by the interaction of people with the space, which creates a symbolic visual connection among all the elements presented to those who are watching the piece from the outside.
The work then appears as a moving "creature" in perpetual transformation, created from the interconnectedness performed by all the materials, which now act as a whole.