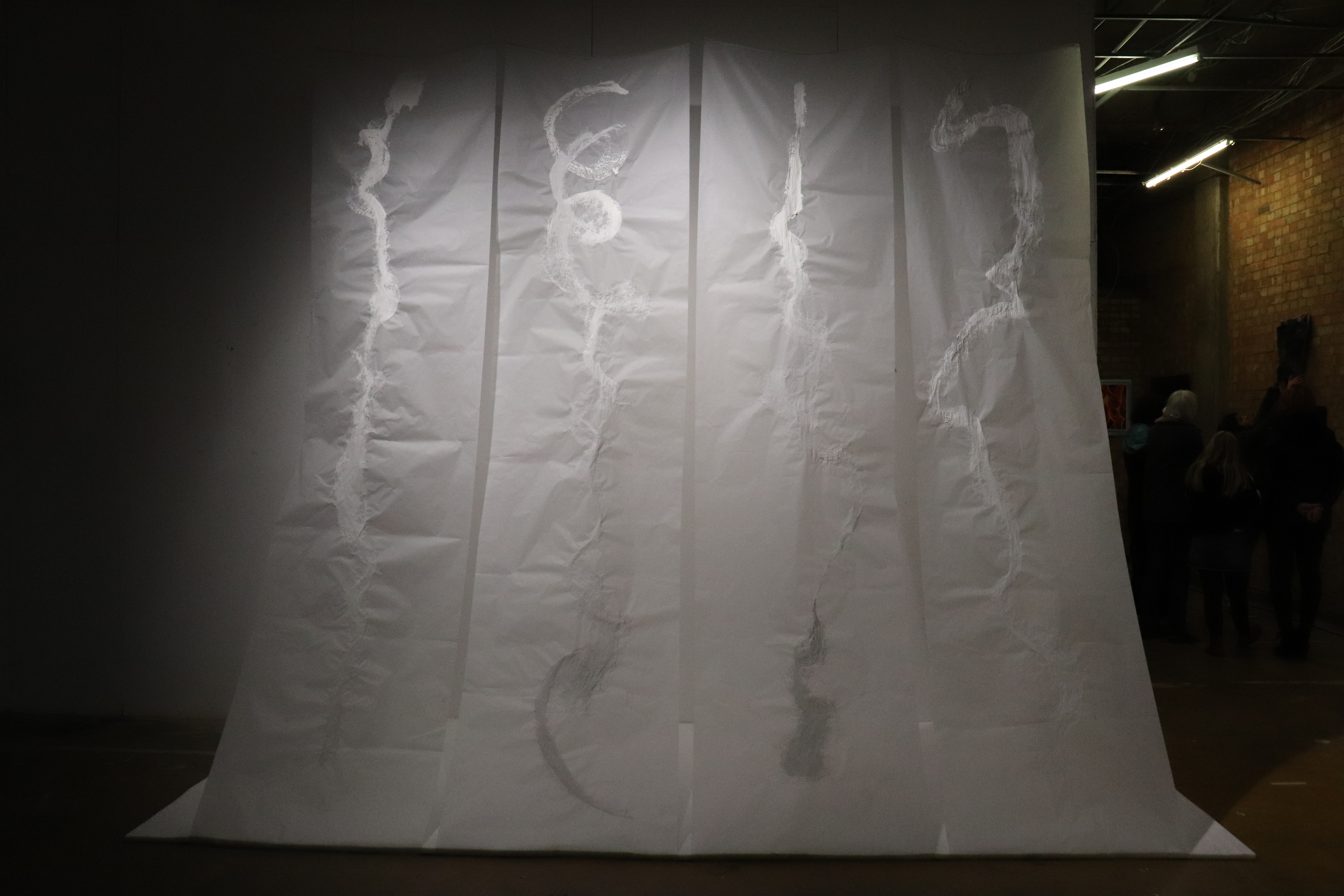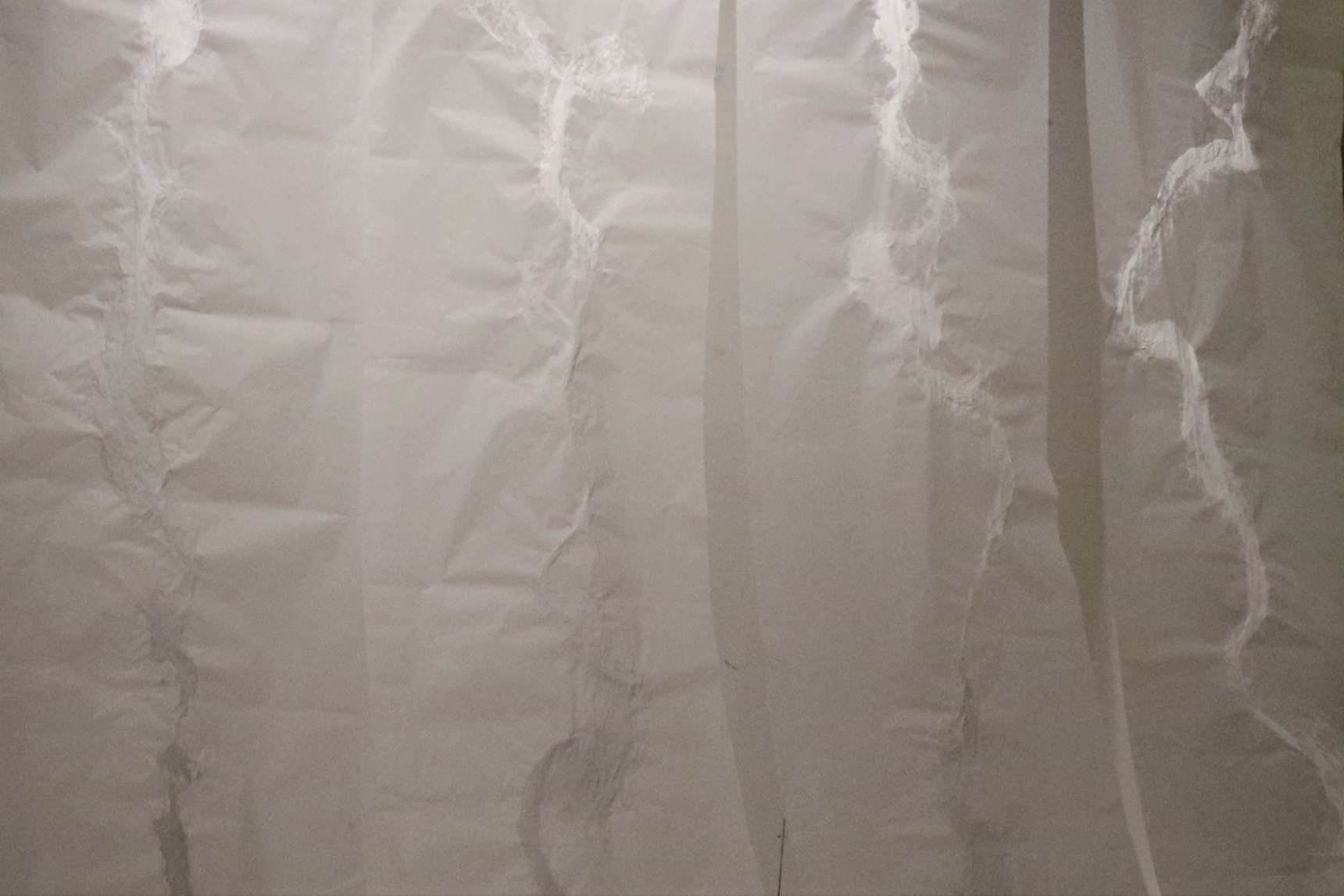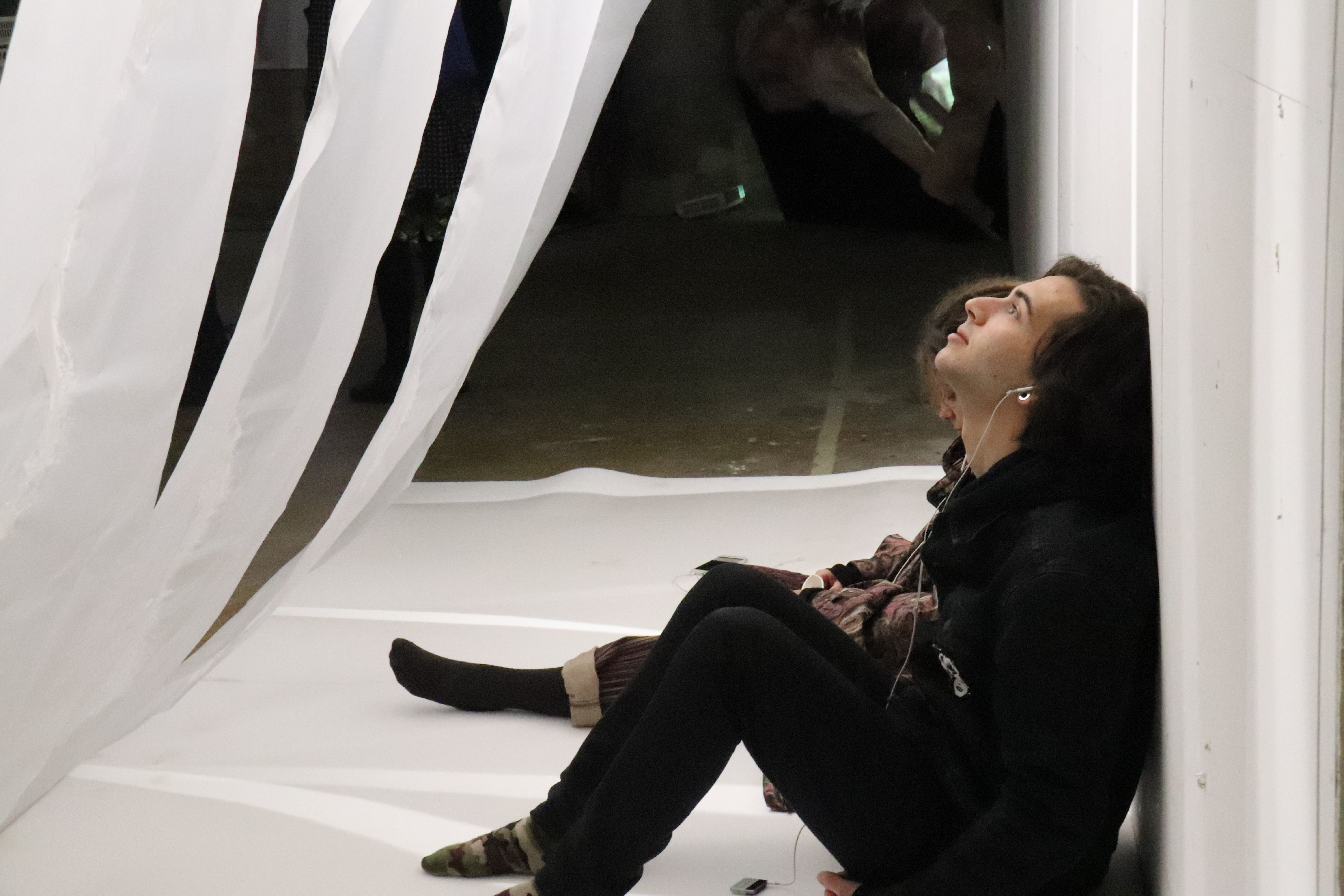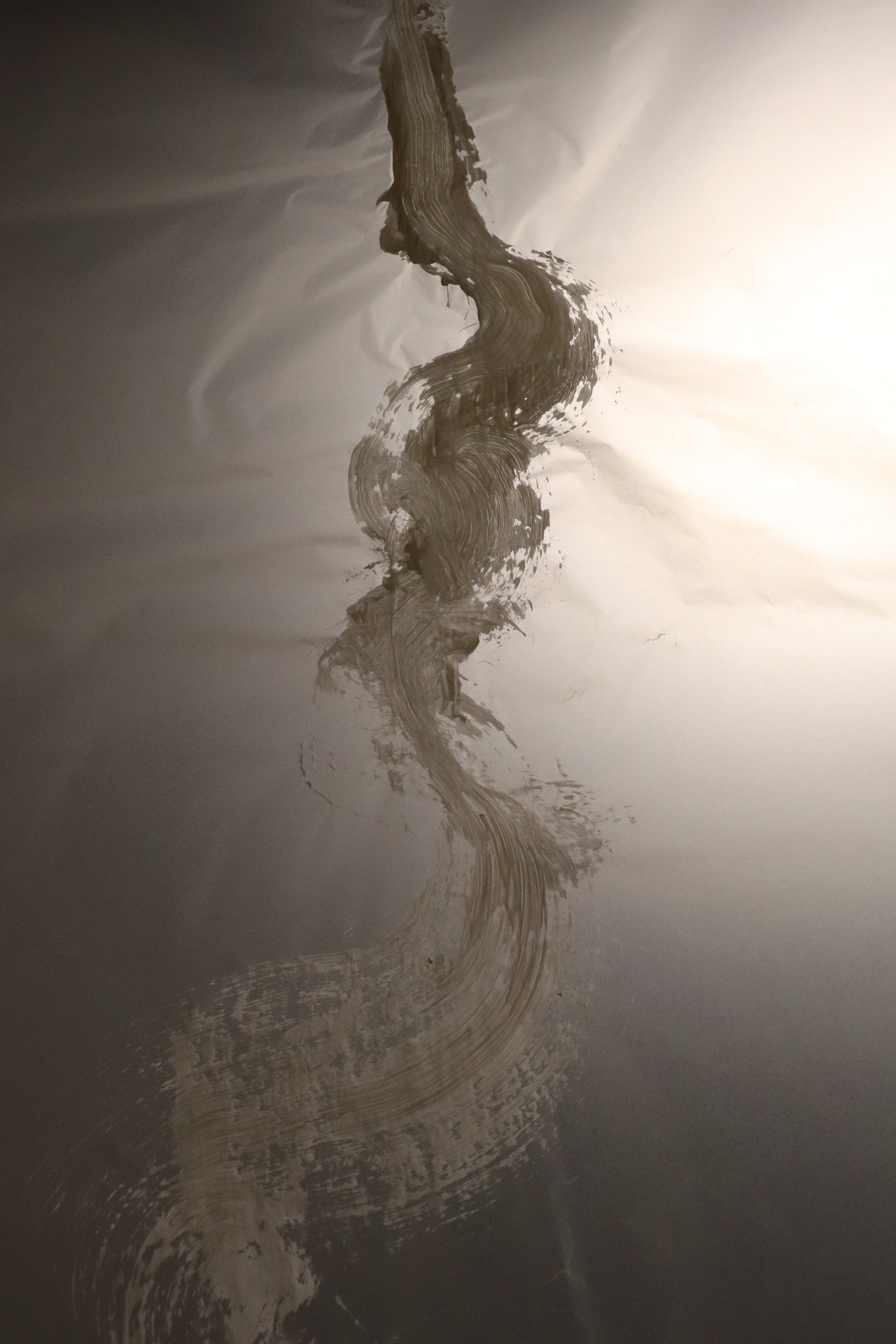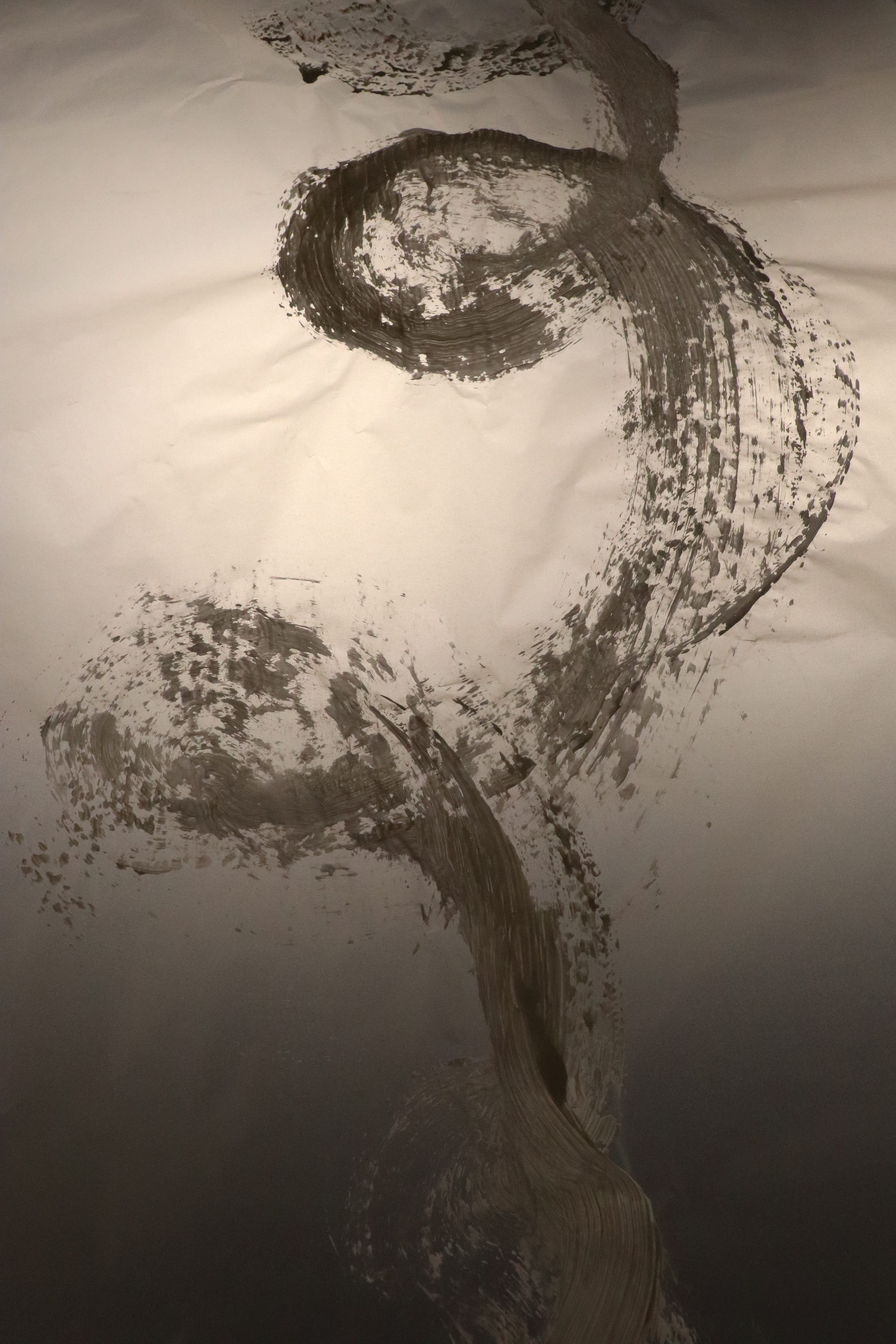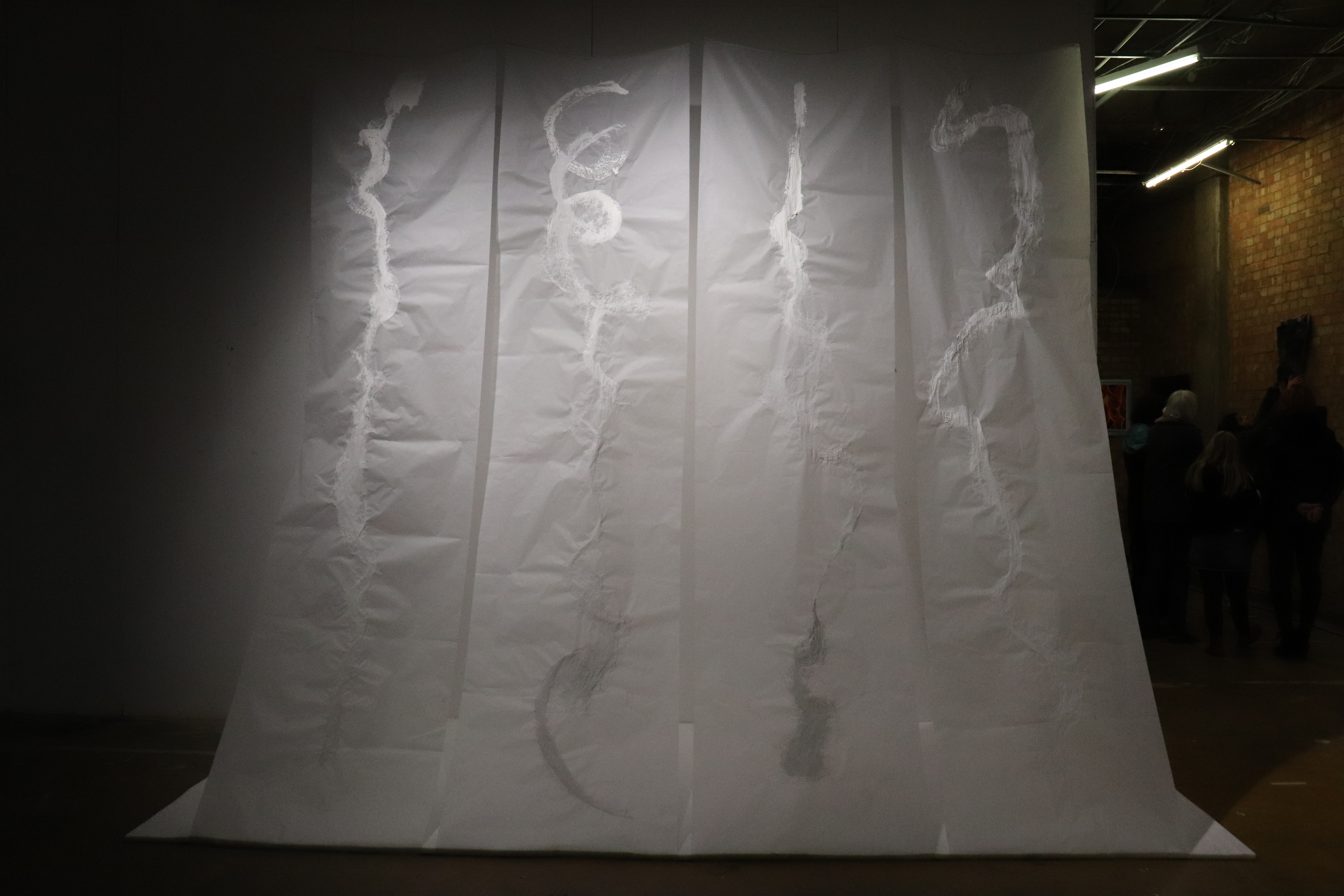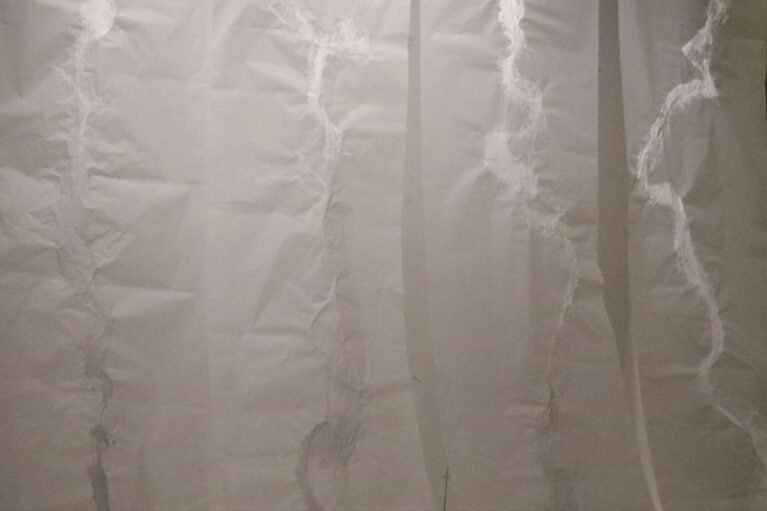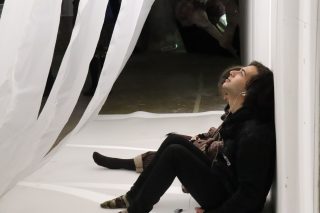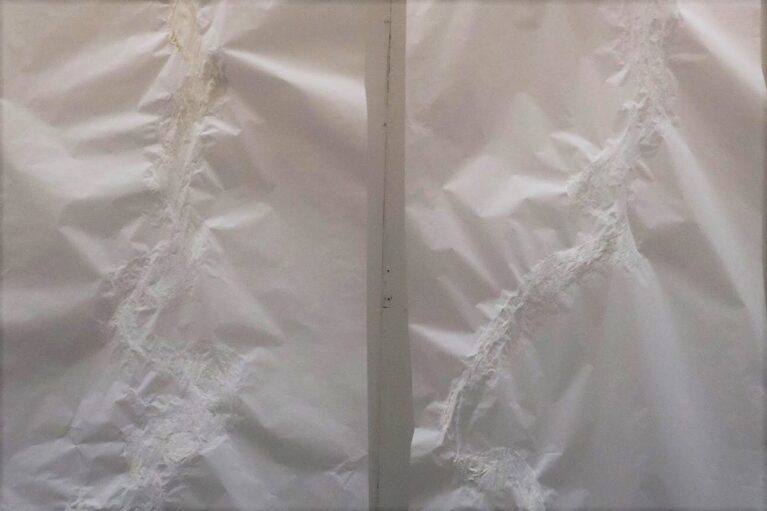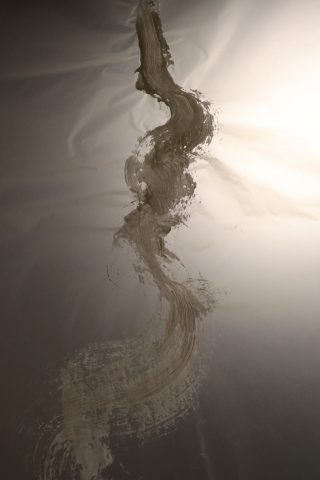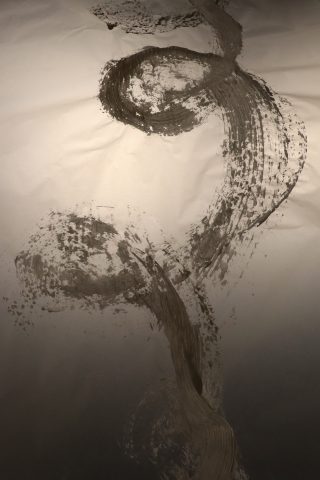 Mix media, sound installation
Materials: Tracing paper, white paint, foam, MP3s, headphones
Location: Biscuit Factory, London, UK
Date: 04/2019
The work develops around the study of the relation between sound and space and explores how can this connection be visualised. "Natural Melodies" originates from sounds, which are then processed by the artist and collected into a responsive action. The single mark is the result of a meditational state, in which the artist tries to embrace the essence of the melody to then transfer it on paper. During the whole process, the artist avoids the use of sight, in attempt to minimalize distractions or aesthetic desires. The focus of the piece, in fact, is not on beauty, but on the creation of a new space and experience for the public through sound.